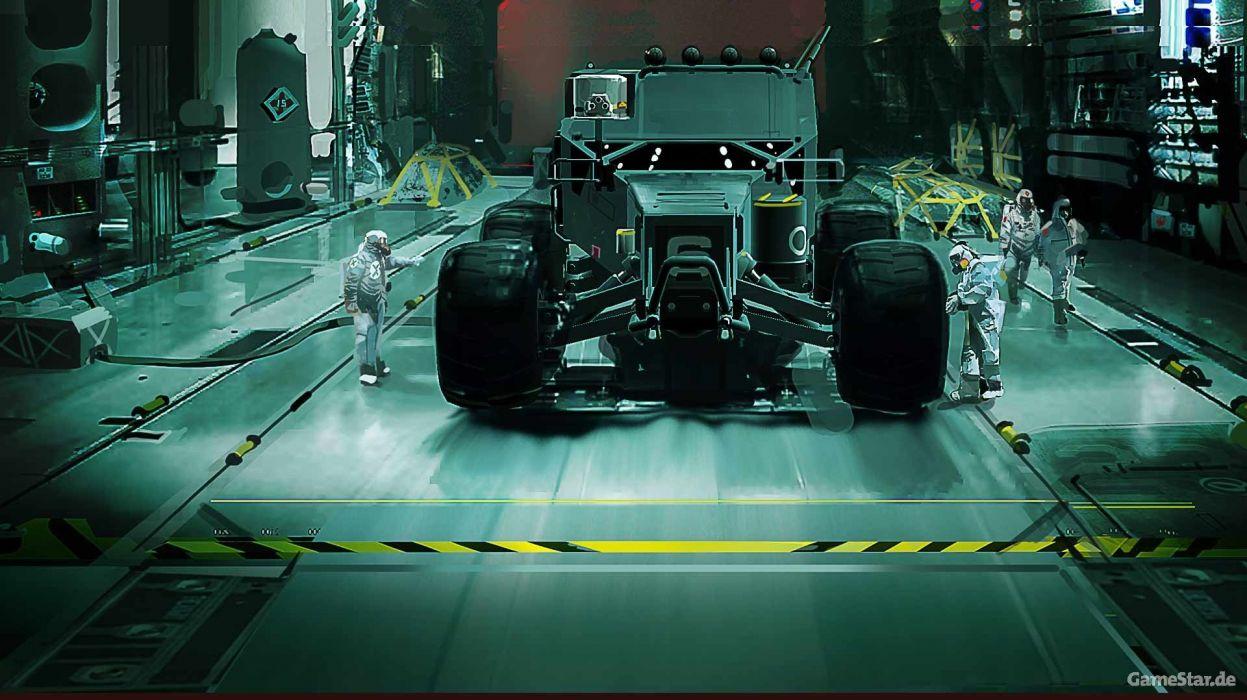 With the release of Farming Simulator 22 coming closer each day, fans of the simulator game series have been getting quite relentless as of late. According to reliable sources, there are over 50 new features coming to the latest version of Farming Simulator. These new features definitely look very exciting, and they will surely enhance the gaming experience. Fans will also see some of those new features in the crops section, which is what we're going to talk about today. We will see what kind of new crops are coming to the latest version of Farming Simulator and also go through a quick guide as well, so stay tuned.
They say entrepreneurs never get the day off. And given how competitive the entrepreneur's world is, we totally agree! So, what better way to blow off some steam than to enjoy an engaging game that polishes your business skills?
Whether it's managing a modern city on Cities Skylines or using the latest Farming Simulator 22 mods to enhance your crop's production chains, there are some awesome business simulation games out there. And to help you get started, we've cherry-picked the ones that have the most real-world value and applicability.
With these simulation games, you'll get hours of relaxation while still brushing up your ability to manage resources, understand markets, and grow your business.
Rise of Industry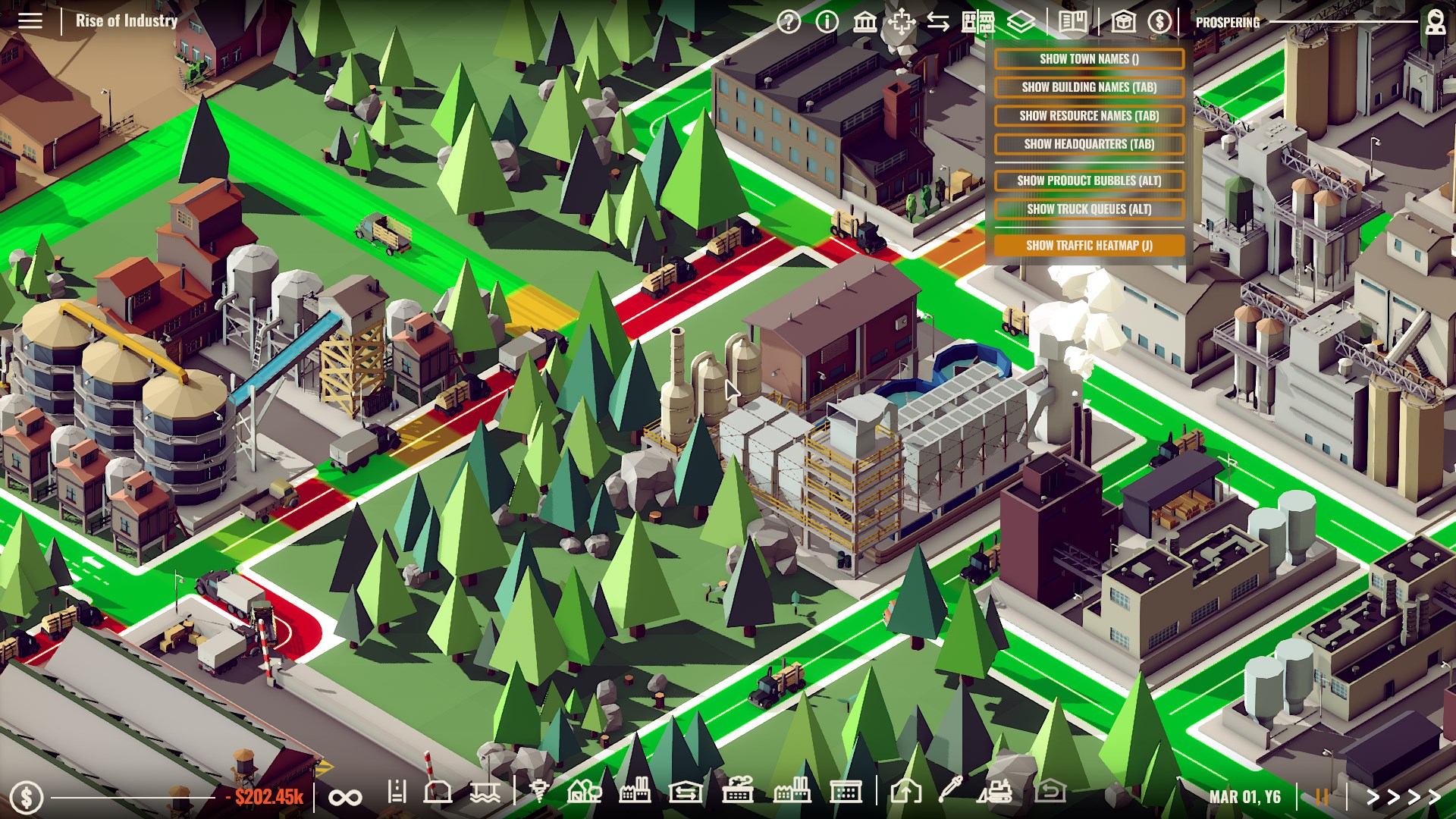 Developed by Dapper Penguin Studios, this game gives you a bird's eye view and full control over a dynamic map. Set during the industrial boom of the early 20th Century, you're faced with multiple choices and options to set up and grow your industrial reach.
Gameplay
The game begins with you in possession of some starting money. And you start on a map that already hosts towns and villages (AI-controlled). You'll have to start your industrial empire from scratch and cater to the markets in these existing settlements.
You can choose between two modes when you start – the Sandbox mode and the Career mode. The Sandbox mode is, essentially, a limitless world where you can build and expand without restrictions. For building up your entrepreneurial skills, we'd recommend the Career mode.
You can specialize in one of four areas of industry – Farming, Gathering, Industry, or Logistics. Based on the 'Specialism' you pick, you'll get access to specific upgrades and research options to further your capabilities.
The map comes with different regions where you can set up different activities. You'll need a relevant permit to set up shop in any of these regions. For instance, a building permit will allow you to place or construct any building in that region. On the other hand, a logistical permit will only let you construct physical networks like roads and railways.
As you start constructing farms and factories, you'll want to sell finished goods to the towns and villages. The towns will also seek goods from other towns or try to manufacture products themselves. A standard supply and demand algorithm decides the prices of products based on availability and need. So, you'll compete with these market forces and other suppliers as you grow your business.
Verdict
Rise of Industry brings together the requirements of running big businesses and negotiating the risks of market forces. All in all, it's an awesome simulation game that will enhance your understanding of the market.
Farming Simulator 22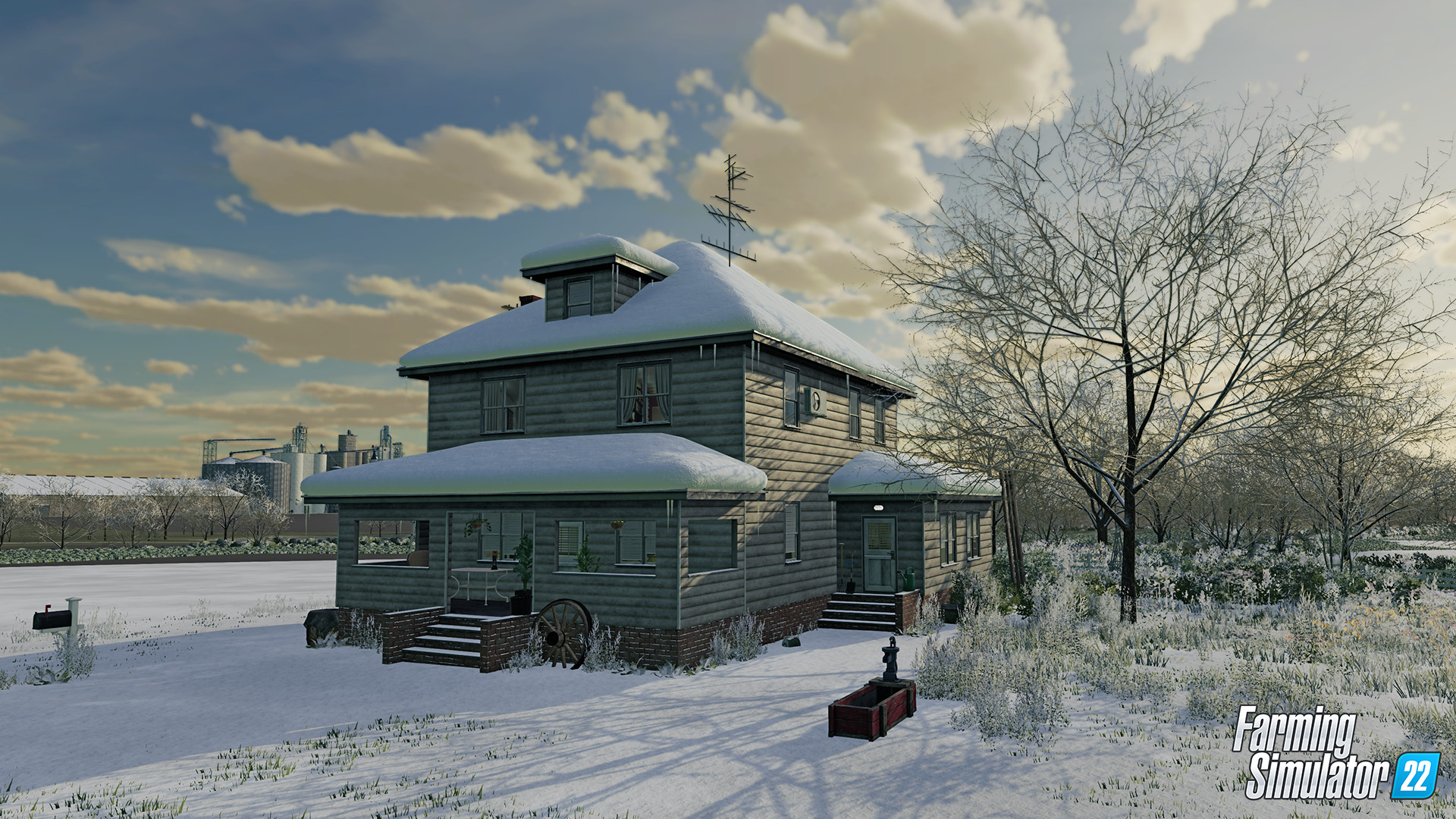 Farming Simulator 22 is the latest title in the Farming Simulator series created by GIANTS Software. It's incredibly immersive, and it offers some of the most realistic farming experiences in the virtual world. This particular title is set to come out on 22nd November 2021. And it promises to be the most innovative farming game yet!
Gameplay
The game is set in a variety of maps that emulate the European and American environments. You have the task of farming crops, breeding livestock, and selling them for profits. The machines and equipment are all modeled after real-world farming machines, and each activity is as dynamic and realistic as a game can be.
As you plant, nurture, and harvest your crops, you can use the profits to invest in additional machines and equipment. This, in turn, increases your productivity, which leads to more profits.
One standout feature of the game will be modding support. Mods play an incredibly vital role in this game. So much, so that GIANTS Software offers a dedicated section within the game menu to browse and download the mods. These mods can add new tools/equipment, enhance existing machinery, introduce new crops/maps, or add more features to the production chain. As you can imagine, mods to the game simply takes the realism and enjoyment to another level.
As an entrepreneur, you constantly face the challenge of utilizing and optimizing money and resources in your work. It's a similar experience with Farming Simulator 22 mods. The right mods will allow you to achieve new productivity levels, while the wrong ones are simply a waste of gaming resources.
The newest title will also come with a variety of new machines, crops, maps, and seasonal cycles. For instance, the season and weather will affect the way you plant and harvest, operate machinery, or choose what to grow. And you can be sure that the new mods will enhance your experience at every step.
Verdict
If you end up picking only one game on this list, make sure it's this one. Farming Simulator offers an incredibly realistic, challenging, and engaging take on virtual farming. And the whole thing is made even better with Farming Simulator 22 mods that add novelty and new capabilities in every aspect.
Cities Skylines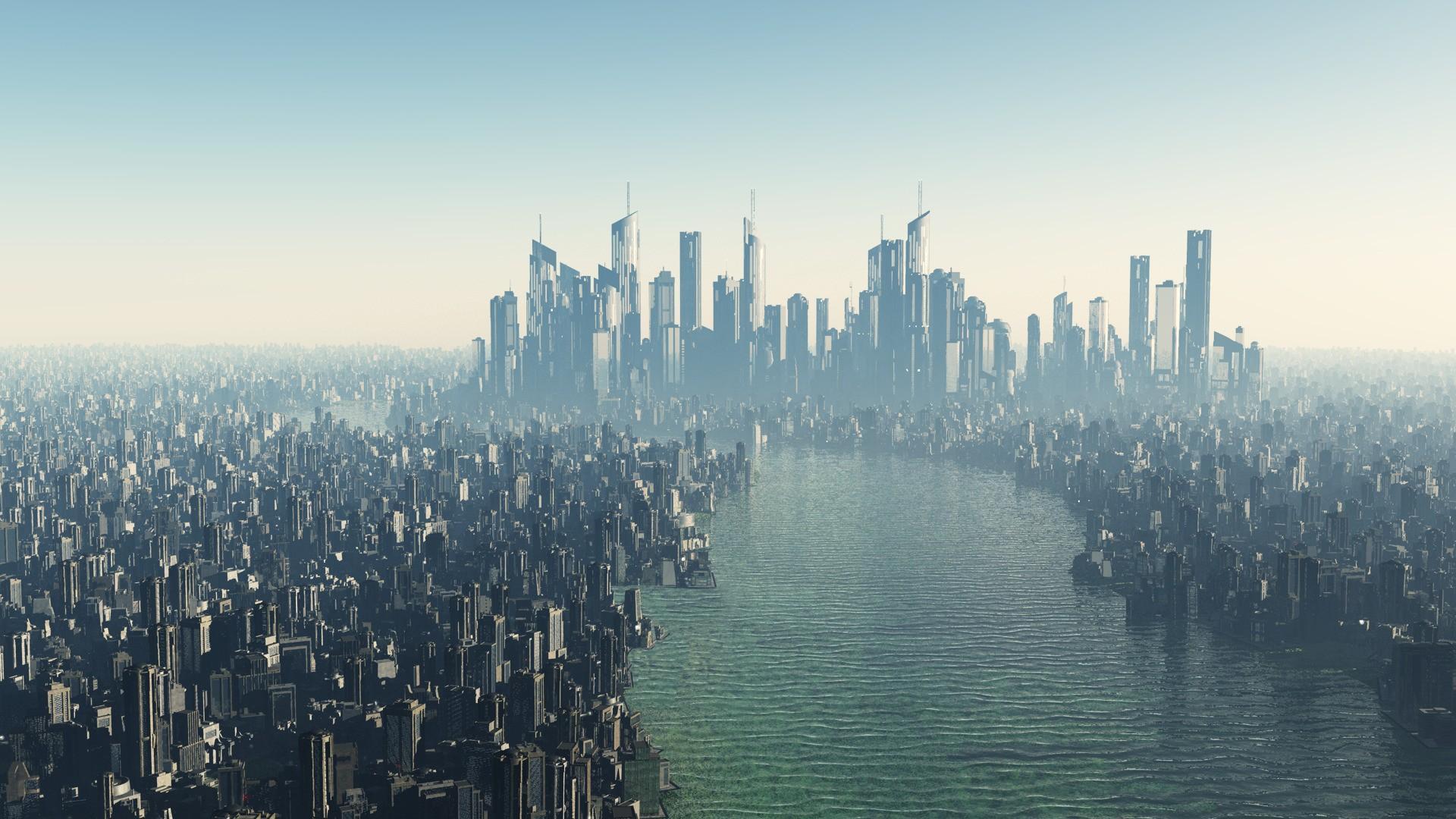 If rural farming or the early 20th-century industrial scene is not your style, maybe the modern challenges of Cities Skyline will suit you better. The developer, Colossal Order, has made this game the ultimate experience in virtual urban planning. And if you've ever wondered what running a whole city is like, this game is your best answer.
Gameplay
You begin with a small plot and a specific amount of money (in-game currency). The plot is a square that measures 1.2 miles (1.9km) on each side. It will also have an interchange exit that connects to the highway nearby.
You'll have to use this money to add basic infrastructure like roads and residential zones. For basic amenities, you'll have to provide power, supply water, and handle sewage systems. As you create more industrial and commercial zones, more residents will move in, which implies more jobs and development.
With further growth of your city, you'll get access to new buildings and facilities. Your city will soon need modern facilities like schools, healthcare, waste management, fire and police services, etc. And there will eventually be a need for governance regulations, taxes, and mass transit systems.
You can divide your city into districts and enhance government regulation to organize it into a better living experience for residents. Planning traffic routes, purchasing new plots, laying out public transportation, etc., will all be intrinsic parts of your city management. Later on, you'll have to look out for everything from road width to pollution control.
Cities Skylines also supports mods that can interact with base game elements. But they won't be as dynamic or diverse as the Farming Simulator 22 mods.
Verdict
Cities Skylines is one of the most comprehensive simulation games as far as managing a modern metropolis goes. And you'll learn more about managing resources at every stage of the game.
YouTuber Life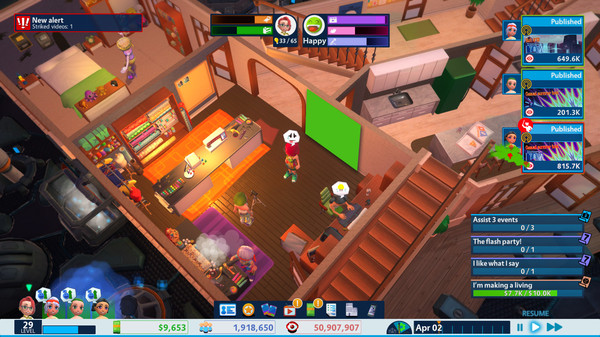 In the last decade alone, we've all seen how YouTubers have chalked out sustainable careers using the world's biggest video-sharing platform. If your real-world business has a YouTube channel or you're thinking of starting one, this simulation game is a great place to learn the ropes.
Gameplay
The whole gameplay revolves around building a YouTube career while balancing your character's personal life. And it promises to keep you engaged and learning for hours at a time.
You manage a character who's trying to build a successful vlogging channel on YouTube. So, you're tasked with real YouTuber responsibilities like creating and editing video content for your virtual channel and building a regular fan base that can grow along with the channel. But as a life simulation game, you'll also have to make time for your personal life with friends and family. As an entrepreneur, you probably already know the challenge of balancing these roles.
As your YouTube channel and business grow, you'll have to manage the content on a bigger scale. Also, you'll get to hire employees who assist you in content creation and broadcasting.
The main source of revenue within the game is the ad revenues you get from the channel. You can use the money to upgrade your character's skills, equipment, and other enhancements.
Look out for opportunities to create content for your character's friends and family, as this can also be a legitimate source of revenue.
Verdict
Managing a YouTube channel and balancing personal life is very similar to a real entrepreneur's lifestyle. YouTuber Life is a safe way to experiment and learn about the challenges before diving into the real world platform.
The Founder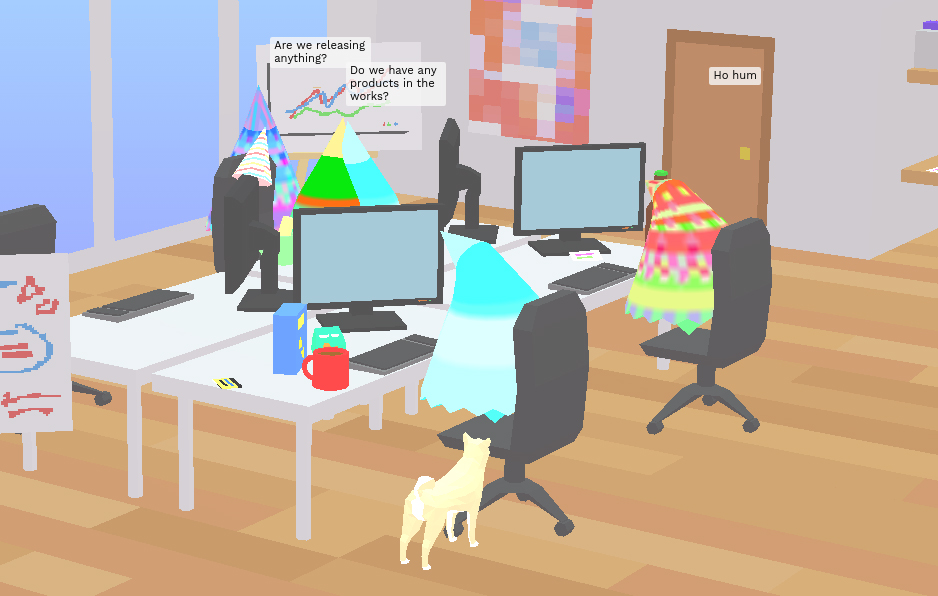 The Founder is an incredibly deep simulation game that lets you explore the challenges and triumphs of running a business in Silicon Valley. It's almost satirical in how it portrays grinding start-ups and industry-leading companies. If you've harbored dreams of being the next Mark Zuckerberg, this one's a must-try!
Gameplay
The Founder is aptly named because you begin by naming your start-up, picking a co-founder, and choosing the location to base your new company. Once ready, you'll get into creating and developing products for your business.
You can play around with anything from social networking and advertising to mobile or e-commerce. Some players also enjoy moving to more conventional industries like entertainment or finance. You'll have to pitch your new product against an AI product for market shares. If done well, this process will give your product a good price.
The game also has shareholders and investors who expect you to keep profits up. It appears as an expectation meter that shows you how happy your investors are.
As your company grows, you'll deal with new employees, salary negotiations, overseas factories, and a wide variety of PR campaigns. These elements all reflect the valuable resources and the biting competition you'll see in the real Silicon Valley.
More options and avenues will appear once your start-up blossoms into an established company. So, you may start with new gadgets or the advertisement industry. But eventually, you can grow into more menacing avenues like weapons development, artificial intelligence, or biotech. Even avenues like cognitive research and genetic research are within the game's possibilities.
Verdict
Many people dismiss The Founder as a lightweight pastime because it's a browser game. But you'll realize how profound the game's ideas and features are once you start playing it.
Mashinky
If you grew up with classics like Railroad Tycoon and other similar transport management games, Mashinky will be right up your alley. However, this one will have much more realism and dynamic aspects that emulate the real experience of managing a railway system.
Gameplay
Mashinky has won multiple awards for its gameplay, graphics, and design. And you'll realize why once you really get into it and experience the immersive nature of the game.
You're an entrepreneur who's running and managing a transport company. So, you'll oversee every element of successfully running a railway company in a competitive industry. Whether it's laying tracks on unwelcome terrain, inventing new vehicles, or building and manufacturing carriages, you get it all!
The game's grid map is an isometric design where even the smallest shift in traffic can have incredibly rewarding or devastating impacts on your business. The opportunity to build and customize your vehicles gives it that creative element that entrepreneurs love. Once you've created a satisfying vehicle, simply hop on and enjoy the ride as you take in the view surrounding the journey.
The game also follows a chronological sequence of events. So, you get to experience the management of steam-powered engines and later move on to modern high-tech railways.
You'll find that every single game gives you a unique experience and a different outcome depending on your choices. So, formulating a strategy and making wise choices will give you the most success in your business.
Mashinky also has a rich community of modders who create resources that enhance the game. Once again, it's not as dynamic as the changes you can expect from Farming Simulator 22 mods or other more dedicated niches. But the mods are certainly worth trying out if you're playing the game.
Verdict
Thanks to the incredibly realistic 3D visuals in Mashinky, you feel like you're actually within the game's world. As an entrepreneur, you'll love the challenges of managing resources, creating new designs, and negotiating with a set terrain that has high risk and high rewards!